Can you handle another asparagus recipe?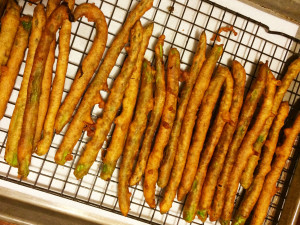 I know, I know, this makes it two posts in a row but it's asparagus season and this recipe is one you absolutely NEED TO KNOW RIGHT THIS MINUTE so you'll just have to forgive me.
Years and years ago I heard about an asparagus festival in California. The one piece of information that stuck in my mind about it was: fried asparagus.
I was told that people stand in line for hours to get it.
It seems sensible to me, fried green beans are fabulous and I can't go to my favorite sushi place without enjoying an order of tempura veggies first.
So began my hunt for the perfect recipe for fried asparagus. This was before Pinterest and it took me some serious googling to find even one recipe.
I did not give up in my quest though and eventually I found it!
Wouldn't you know it was the exact recipe that they serve at the asparagus festival (or so said the random blog I found it on).
So while this isn't exactly a new try it for me, it might be for you! I apologize for the lack of pictures, if I'm being completely honest Ben made these for us while I babysat my nephews and listened in to a business conference call. In our house, Try it Tuesday is a family affair.
I do hope you try this recipe, it is one of our family favorites.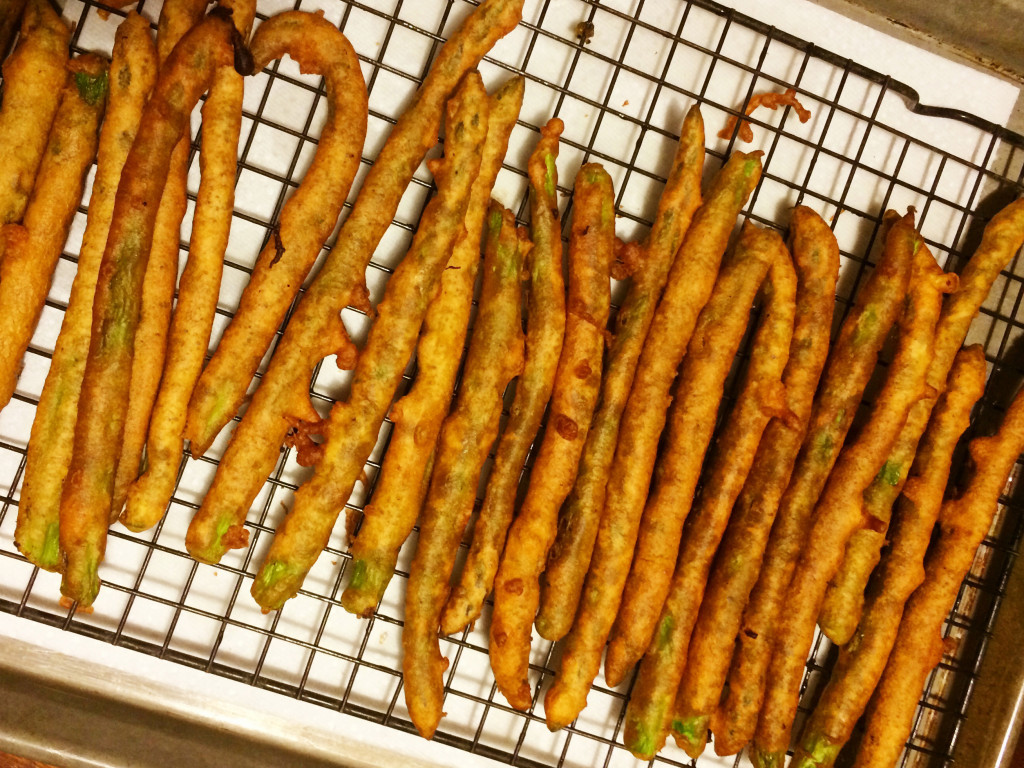 Deep Fried Aspargus
2015-09-14 18:20:55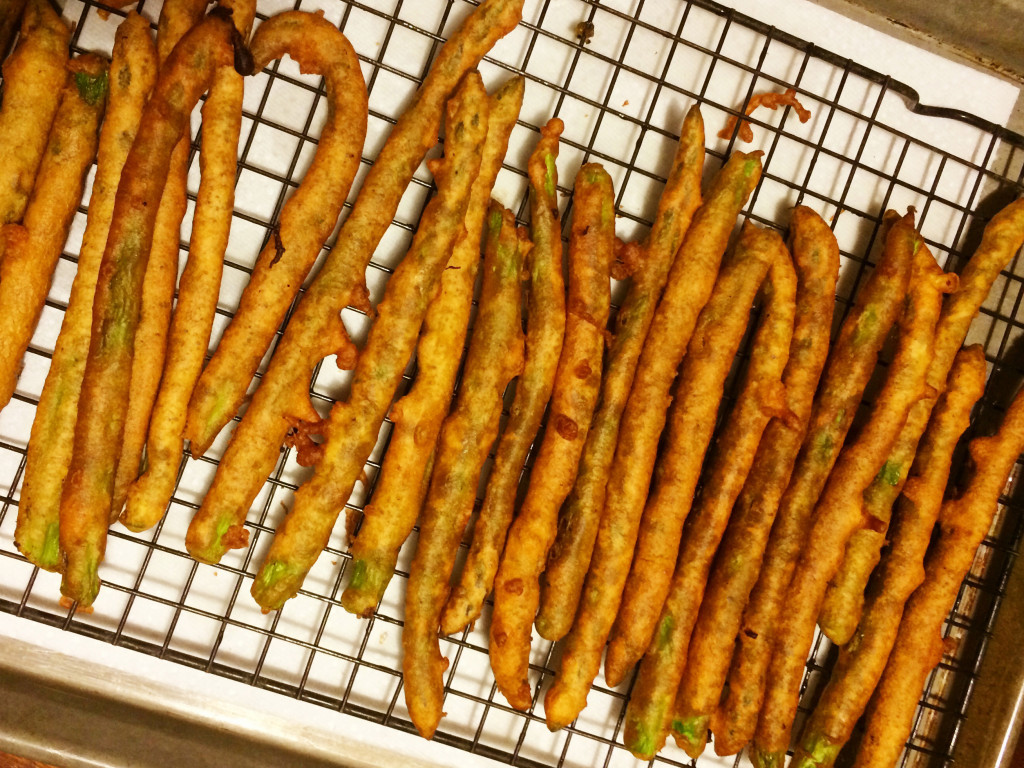 Ingredients
1/2 cup cornstarch
3/4 cup flour1 teaspoon salt
1/4 teaspoon black pepper
1/2 teaspoon celery salt
1/2 teaspoon baking soda
1 teaspoon baking powder
2 egg whites
2/3 cup cold beer (or substitute club soda)
3 lbs. raw, whole asparagus cleaned and cut above the white end
Peanut oil (or your preferred frying oil)
Instructions
Mix all ingredients except the asparagus in a bowl with a wire wisk until well blended. Dip asparagus individually in the batter and deep-fry them in at least 2 inches of 350 degree oil for 2 minutes or until golden brown.
Drain on paper towels and enjoy!
A few notes
After 2 minutes the asparagus will be perfectly cooked, trust me.
We like to dip them in spicy ranch, which is just ranch dressing with a little sriracha.
Try It Tuesday https://tryittuesday.com/