I am a huge fan of seasonal vegetables.
If you've ever walked out to your garden and plucked a tomato, ripe and warm from the sun you know what I'm talking about.
Sure, in the dark of December you can buy something that looks like a tomato at any grocery store. But the similarities pretty much stop there.
I've yet to meet a seasonal fruit or vegetable that the off-season option holds a candle to.
That brings us to asparagus.
The king of tall green vegetables that emerges in the spring and brings happiness to tables everywhere.
Like tomatoes, asparagus is best picked fresh. I have very limited gardening space so I opt out of growing asparagus at home. Instead we go to a local u-pick farm to get our fix.
It's a fun family outing and if you store your asparagus in the fridge, with the cut ends in a little water, it will keep for weeks.
However, I'm such a fan that the moment I see acceptable looking asparagus in stores come spring I jump.
That is exactly what inspired this dish. It's easy, it's fast, it's perfect for a weeknight and the flavor is out of this world. I've made it twice now and there has yet to be leftovers.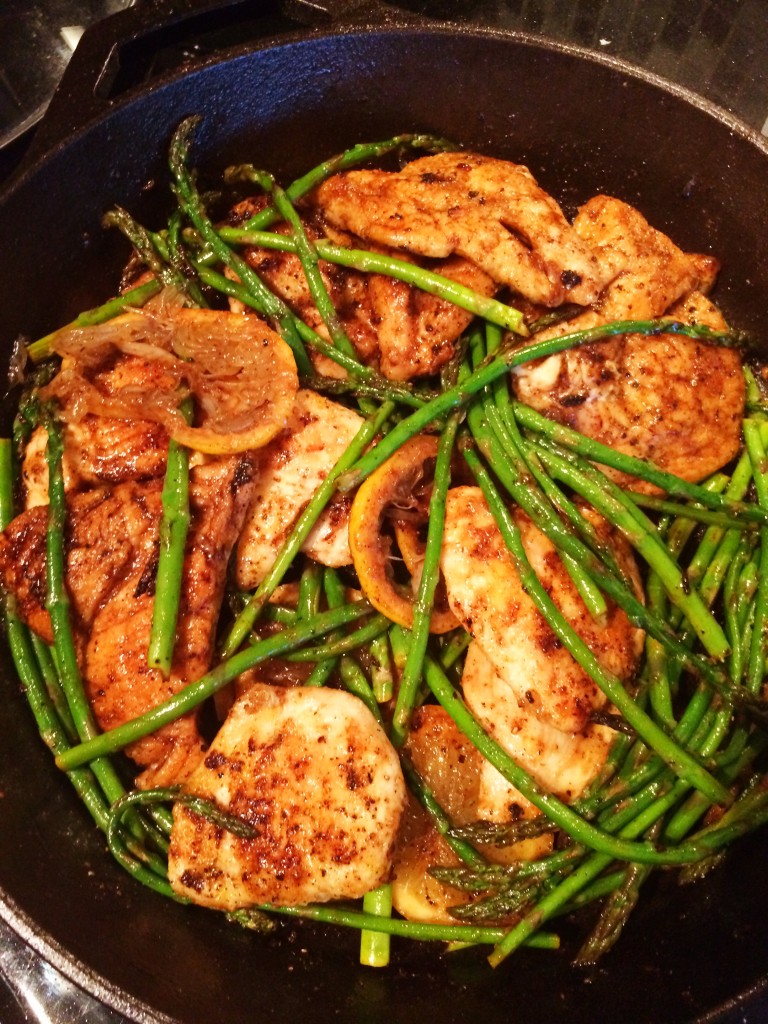 It is a one pot meal and requires only 5 ingredients. It's a total win.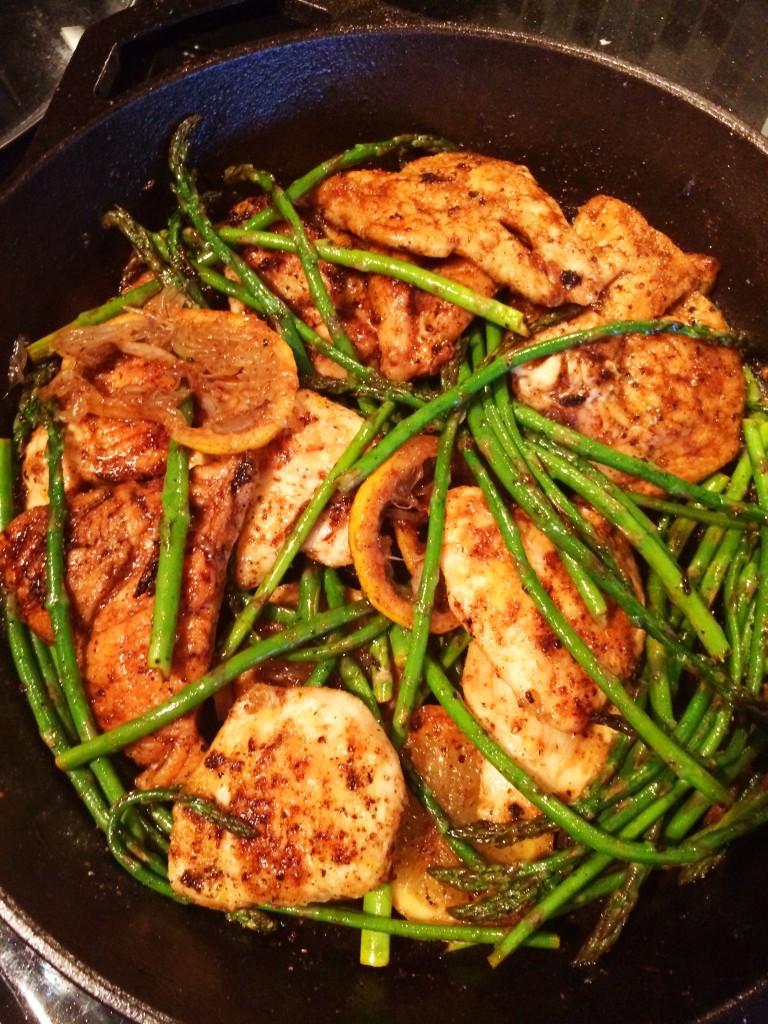 Lemon chicken with asparagus
2015-09-14 18:32:36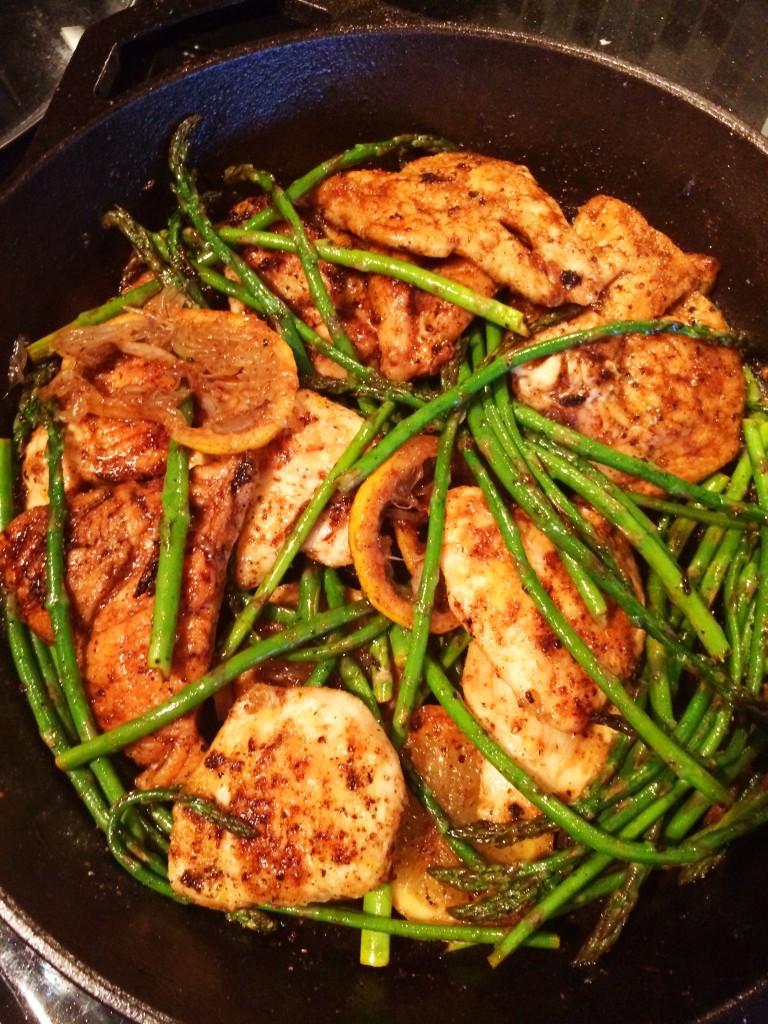 Ingredients
1 lb boneless, skinless chicken breasts
1/4 cup flour (I use all purpose but you could use whatever you prefer)
1/2 teaspoon salt
2 Tablespoons butter
Lemon pepper seasoning
1 cup chopped asparagus
2 lemons, sliced
Instructions
Cut chicken breasts into tenders, cover the chicken with plastic wrap, parchment or wax paper and pound until each piece is about 1/2-3/4 of an inch thick.
Place the flour and salt in a shallow dish and gently toss each piece of chicken in the dish to coat.
Melt the butter in a large skillet over medium high heat; add the chicken and saute for 3-5 minutes on each side, until golden brown, sprinkling each side with the lemon pepper directly in the pan.
When the chicken is cooked through, transfer to a plate. Add the lemon slices and chopped asparagus to the pan. Make sure the lemon slices are on the bottom so that they caramelize and pick up the browned bits left in the pan from the chicken and butter.
When the asparagus is done and the lemons are golden brown, add the chicken back to the pan and rearrange everything (lemons on top) so it looks nice for serving.
Notes
I haven't tried it, but I believe that green beans or haricot vert would be an acceptable substitute for the asparagus.
Adapted from Pinch of Yum
Try It Tuesday https://tryittuesday.com/