I am a food TV junkie. I learned to quickly peel garlic from Emeril; I learned a faster way to chop an onion from Giada; I learned the best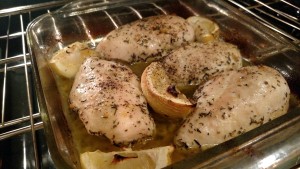 vodka, Reyka, comes from Iceland from The Thirsty Traveler; and I learned if I drive a flashy, red 68 Camaro, I can find a great diner, drive-in or dive anytime, anyplace, anywhere….
The one food television host that always gets me is Ina Garten, The Barefoot Contessa. She cooks and hosts events with such calmness. It is hard to imagine that once upon a time she was a White House Nuclear Policy Analyst. My husband and I always imagine her sitting in the oval office across from the President saying in her soft voice, "Mr. President, China just detonated an atomic bomb, would you like a cookie."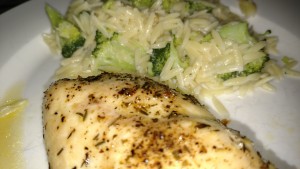 In all seriousness though, she is an amazing host and chef and for my Try It Tuesday this week, I attempted her Lemon Chicken Breast recipe. Granted, as I mentioned before, I did make a few modifications. I used boneless, skinless chicken breasts, cut the garlic by about half, used dried thyme (I didn't have fresh), and used the zest from one lemon instead of two. The result was still delicious. I served the chicken with my favorite orzo recipe, another Try It Tuesday success story. I love the simplicity of this orzo side dish. It goes with absolutely everything!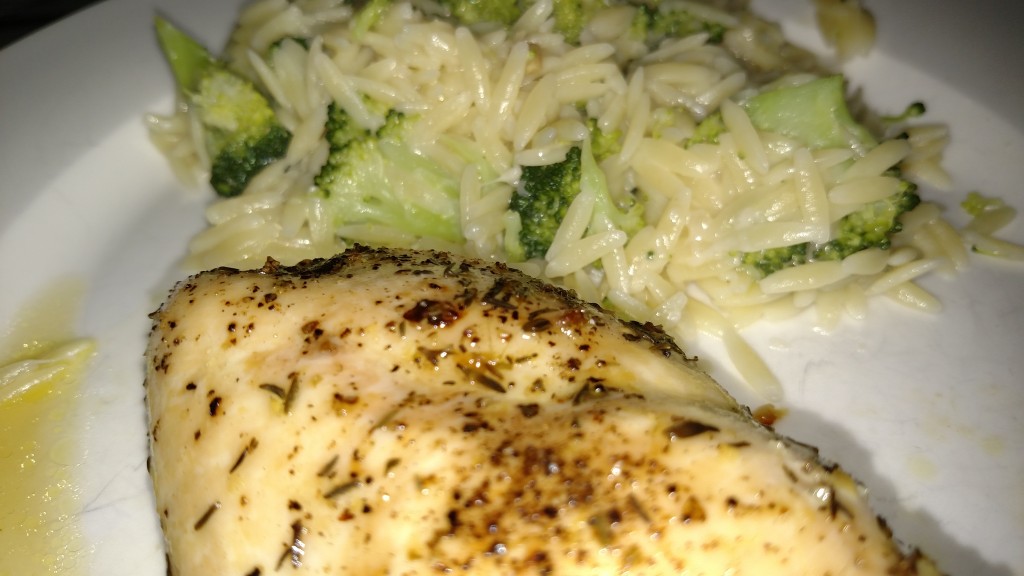 Barefoot Contessa Lemon Chicken Breasts
2015-09-14 18:35:55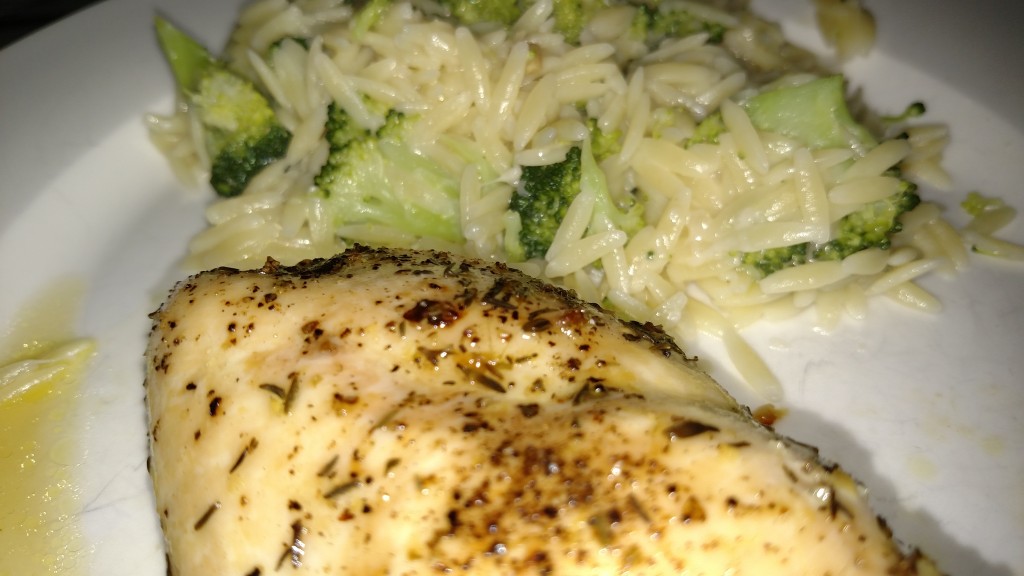 Ingredients
¼ cup good olive oil
3 tablespoons minced garlic (9 cloves)
1/3 cup dry white wine
1 tablespoon grated lemon zest (2 lemons)
2 tablespoons freshly squeezed lemon juice
1½ teaspoons dried oregano
1 teaspoon minced fresh thyme leaves
Kosher salt and freshly ground black pepper
4 boneless chicken breasts, skin on (6 to 8 ounces each)
1 lemon
Instructions
Preheat oven to 400 degrees.
Warm the olive oil in a small saucepan over medium-low heat, add the garlic, and cook for just 1 minute but don't allow the garlic to turn brown. Off the heat, add the white wine, lemon zest, lemon juice, oregano, thyme, and 1 teaspoon salt and pour into a 9 × 12-inch baking dish.
Pat the chicken breasts dry and place them skin side up over the sauce. Brush the chicken breasts with olive oil and sprinkle them liberally with salt and pepper. Cut the lemon in 8 wedges and tuck it among the pieces of chicken.
Bake for 30 to 40 minutes, depending on the size of the chicken breasts, until the chicken is done and the skin is lightly browned. If the chicken isn't browned enough, put it under the broiler for 2 minutes. Cover the pan tightly with aluminum foil and allow to rest for 10 minutes. Sprinkle with salt and serve hot with the pan juices.
Adapted from Barefoot Contessa
Try It Tuesday https://tryittuesday.com/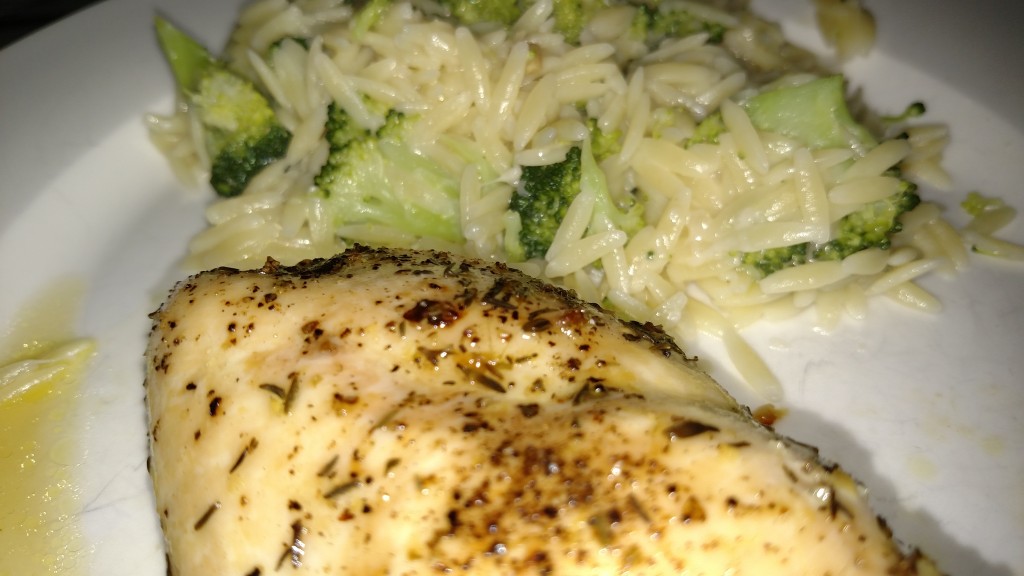 Creamy Orzo with Broccoli
2015-09-14 18:37:47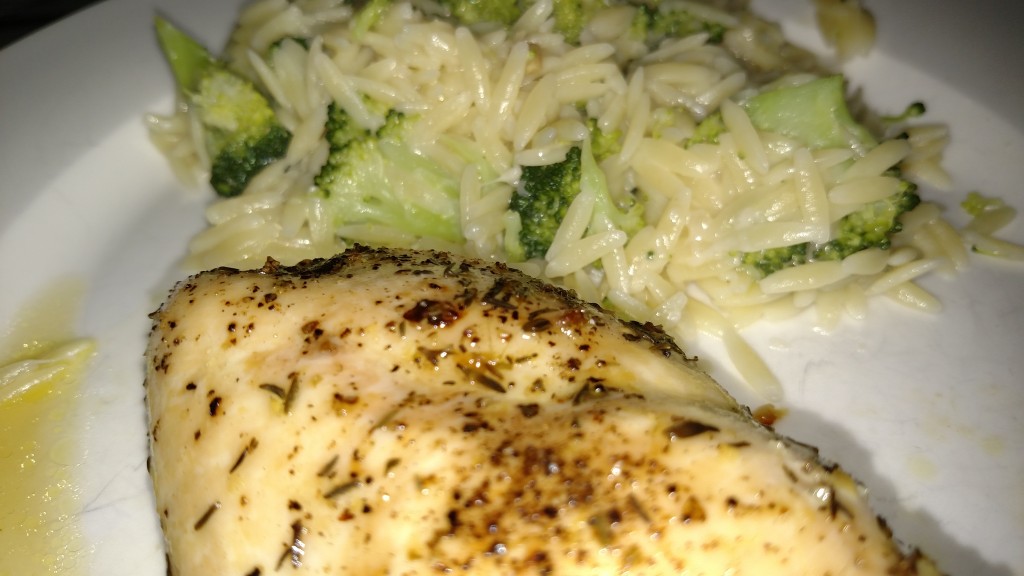 Ingredients
1 cup orzo
1 broccoli head, chopped into bite size pieces (about 1 cup)
1 tbsp butter
1/4 cup non fat milk
1/4 grated Parmesan cheese
Instructions
Bring a pot of water to a boil. Add one cup of orzo. Cook for 5 minutes.
Add the broccoli, cook for 5 more minutes. Drain.
Add butter, milk, Parmesan cheese and optional spinach. Stir.
Let sit for a few minutes to let the cheese get all nice an melty. Serve!
Notes
Optional: Change out broccoli for Asparagus, add a handful of fresh spinach.
Try It Tuesday https://tryittuesday.com/