It's coming to the end of October, and this is the first year that I don't feel like it's the fall season. I absolutely love fall! A sea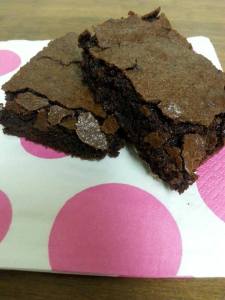 son of pumpkin flavored everything along with even more yummy goodness of apples and cinnamon. Hot Chocolate is the drink of choice, and trees that come alive with beautiful colors that make the mountains that I grew up with even more amazing.
As I said before this year is a little different. I live for the first time and for a couple more years on a tropical island in the middle of the Pacific. Where there's no such thing as crisp fall air or a feeling of another season, where sand and snow very rarely mix. A great vacation spot but living here is a very different way of life.
I grew up in Utah where the crisp fall air greets you as you walk outside, where you can wear fluffy socks. Curl up in a comfy spot with your favorite blanket and get lost in a story, a place where fall is always closely followed by a snowy winter wonderland. It was also a place where I was lucky enough to grow up with a grandfather who had an unbelievable sweet tooth.
I think of him often especially during this time of year because it was his favorite and mine. He was a great man, full of love and kindness. He had a quick sense of humor and a dash of stubbornness. I've seemed to have developed a few of his traits over the year. A sense of humor that seems to get me into more trouble then I want, and a bit of a reputation because of it. Stubbornness that I have now seemed to have passed down to my two year old (which is never a good thing!) and of course a sweet tooth. Oh that sweet tooth…. The man loved his brownies and hated that sprinkler system!
He would constantly buy me boxed goodies to make for him after I came home from school. Then I found a brownie recipe that he absolutely loved. He could never eat enough of them and I always loved making them. They were amazing! Sadly I lost that one recipe and am always keeping an eye out for it, but ever since I've had a soft spot for brownies. That recipe I lost back in middle school one day I'll hopefully come across it again. Until then, here's a bit of fall from me. It's not The One! But it's still tasty all the same!
-Shaheen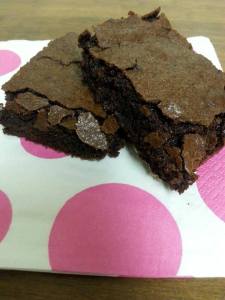 Brownies
2015-09-14 20:04:12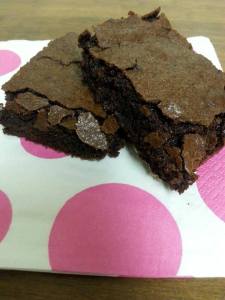 Ingredients
3/4 cup unsweetened cocoa powder
1/2 teaspoon baking soda
1/3 cup vegetable oil
1/2 cup boiling water
2 cups white sugar
2 eggs
1/3 cup vegetable oil
1 1/3 cups all-purpose flour
1 teaspoon vanilla extract
1/4 teaspoon salt
Instructions
Preheat oven to 350 degrees F (175 degrees C). Grease and flour a 9×13 inch pan.
In a large bowl, stir together the cocoa and baking soda. Add 1/3 cup vegetable oil and boiling water, mix until well blended and thickened. Stir in the sugar, eggs, and remaining 1/3 cup oil. Finally, add the flour, vanilla and salt; mix just until all of the flour is absorbed. Spread evenly into the prepared pan.
Bake in the preheated oven for 35 to 40 minutes, or until a toothpick inserted into the cake comes out clean. Allow to cool before cutting into squares.
Try It Tuesday https://tryittuesday.com/