Five years ago Ben and I went paleo.
Unfortunately, we quickly discovered that we like pasta way too much to eat like cavemen.
One good thing came of this diet attempt though, I fell in love with chicken thighs.
They're fatty and rich, flavorful and never dry out. You just can't go wrong with chicken thighs. So generally if a pin for something involving chicken thighs pops up in my feed I'm in.
http://www.pinterest.com/pin/256634878742083455/
Overall it was good. It came together quickly and easily, I served it alongside buttered egg noodles with some of the lemon butter sauce on top and they were a real hit.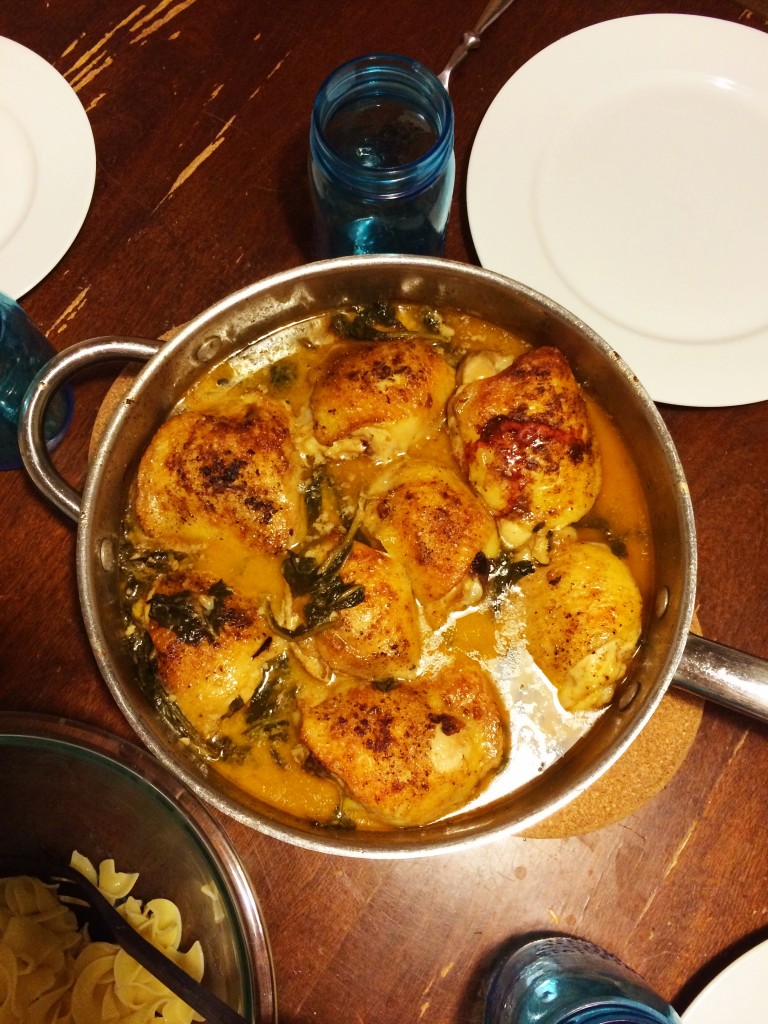 But the chicken was so rich. I know, obviously, it has butter and cream and chicken thighs what did I expect? But this was just too rich. The kind of rich that makes you feel a little sick to your stomach. There wasn't a great balance between all the fat and the acidic lemon juice.That's not to say I wouldn't try this recipe again, but next time I'd double up on the lemon juice, or serve it with a salad.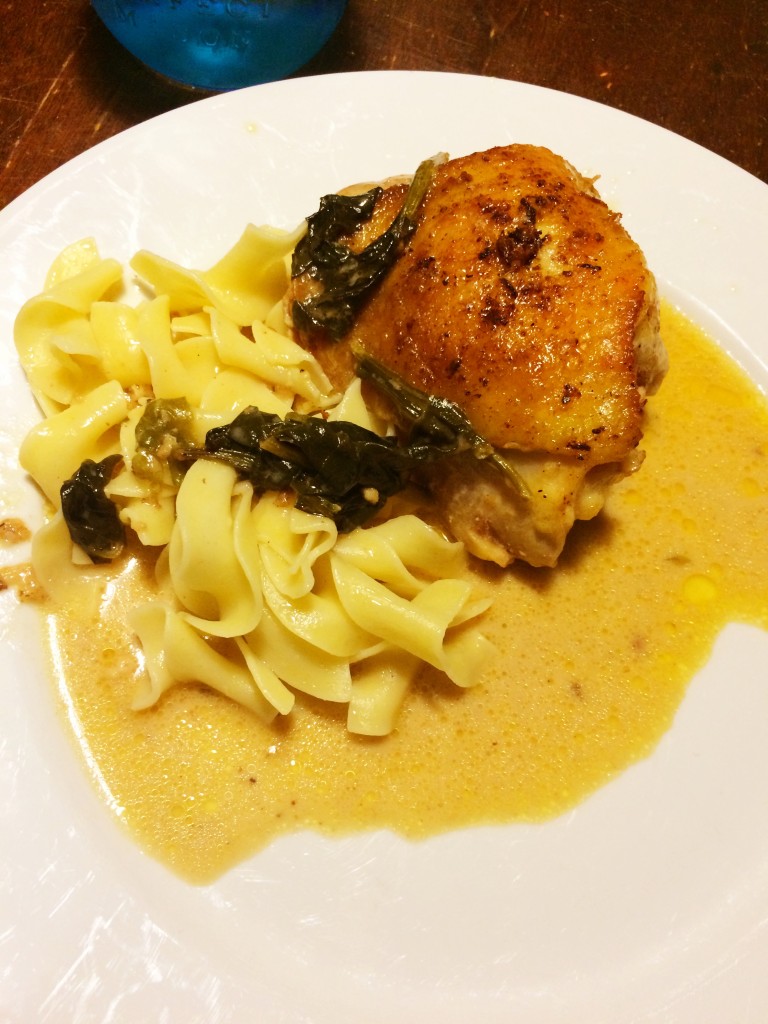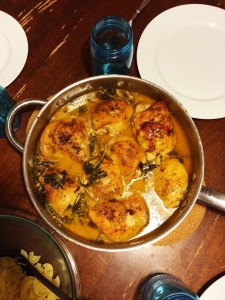 Lemon Butter Chicken
2015-09-14 18:58:34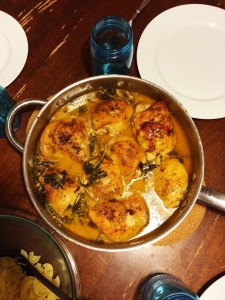 Ingredients
8 bone-in, skin-on chicken thighs
1 tablespoon smoked paprika
Kosher salt and freshly ground black pepper, to taste
3 tablespoons unsalted butter, divided
3 cloves garlic, minced
1 cup chicken broth
1/2 cup heavy cream
1/4 cup freshly grated Parmesan
Juice of 1 lemon
1 teaspoon dried thyme
2 cups baby spinach, chopped
Instructions
Preheat oven to 400 degrees F.
Season chicken thighs with paprika, salt and pepper, to taste.
Melt 2 tablespoons butter in a large oven-proof skillet over medium high heat. Add chicken, skin-side down, and sear both sides until golden brown, about 2-3 minutes per side; set aside.
Melt remaining tablespoon butter in the skillet. Add garlic, and cook, stirring frequently, until fragrant, about 1-2 minutes. Stir in chicken broth, heavy cream, Parmesan, lemon juice and thyme.
Bring to a boil; reduce heat, stir in spinach, and simmer until the spinach has wilted and the sauce has slightly thickened, about 3-5 minutes. Return chicken to the skillet.
Place into oven and roast until completely cooked through, reaching an internal temperature of 175 degrees F, about 25-30 minutes.
Serve immediately.
Serve immediately.
Adapted from Damn Delicious
Try It Tuesday https://tryittuesday.com/