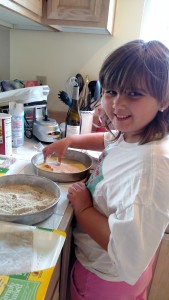 My love affair for Italian food comes naturally. I'm a 4th generation Italian (ok there is a lot of Scandinavian and other ethnicity in there too, however where food is concerned the Italian takes over). My great-grandfather came over from the northern part of Italy in the 1900s and in a string of related events, was a chef on the Santa Fe Railroad.
I remember learning from my mom how to make Grandpa's spaghetti sauce recipe and her teaching me the proper way to chop an onion (shh….don't tell her, I do it differently now thanks to watching the Food Channel). I used to beg mom to make lasagna, spaghetti, and chicken risotto.
I didn't have Chicken Parmesan until I was older – it wasn't one of the family recipes we had. After I was married, I decided to try to make it at home. The recipe below has evolved from my first attempts.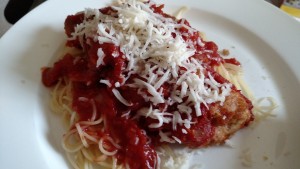 Recently, my hubby asked me to make it again. I hadn't made it in quite awhile. It had been at least two years he reminded me. Our daughter loved it so much she asked for it again on her birthday. I think this is a great recipe for getting your family working together in the kitchen. After all, to me Italian food is all about love.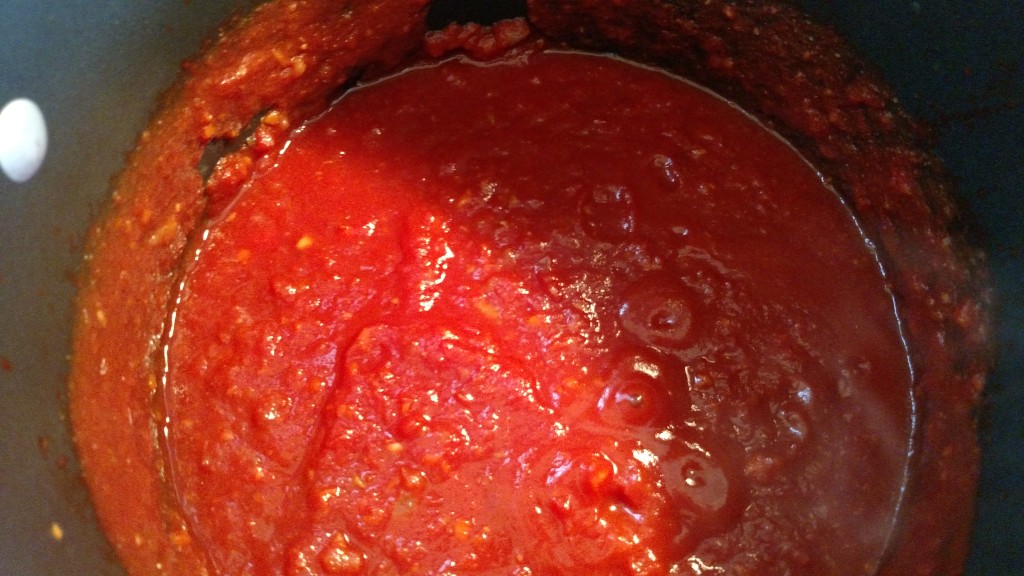 Marinara Recipes
2015-09-14 17:54:33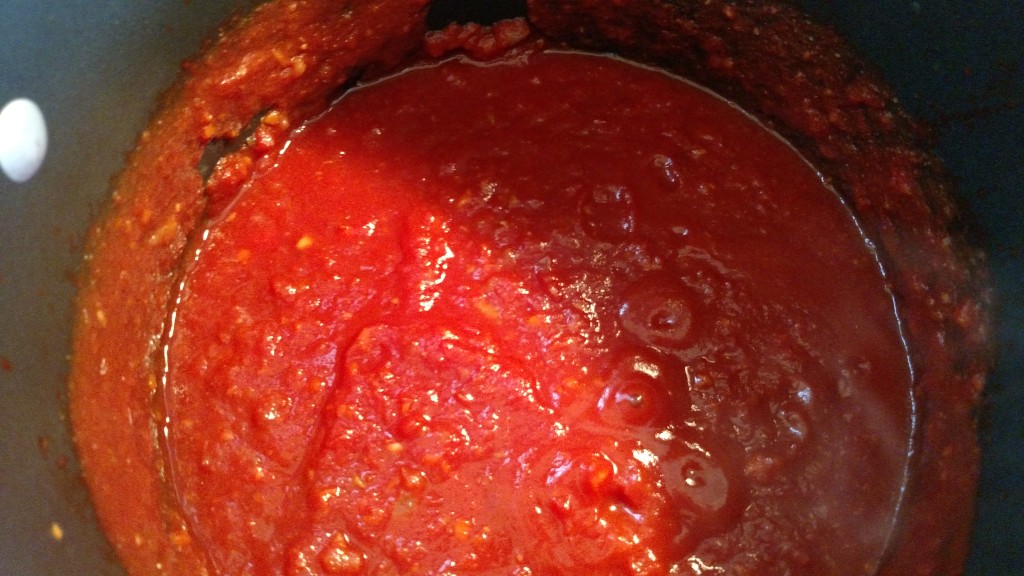 Ingredients
2 28 oz cans of crushed tomatoes
2-3 carrots finely chopped
2-3 stalks of celery finely chopped
2 garlic cloves finely chopped
1/2 yellow onion finely chopped
Salt and Pepper to taste
Garlic Powder for seasoning
Red Pepper Flake (3-4 dashes)
1 Bay Leaf
Olive Oil
Instructions
In a large sauce pan, swirl three to four times around with the olive oil (about 1-2 tablespoons).
Heat and add the garlic and onion. Saute until starting to soften and the onions begin to look opaque.
Add the celery and carrots. Saute for about 5 minutes until they soften.
Season with salt and pepper and about 3-4 dashes of the red pepper flake.
Add the crushed tomatoes and the bay leaf. (I taste it here to see if I think it needs a bit more garlic – if so I add garlic powder).
Stir and simmer for 30 minutes. Rescue the Bay Leaf – no one wants to eat it!
Try It Tuesday https://tryittuesday.com/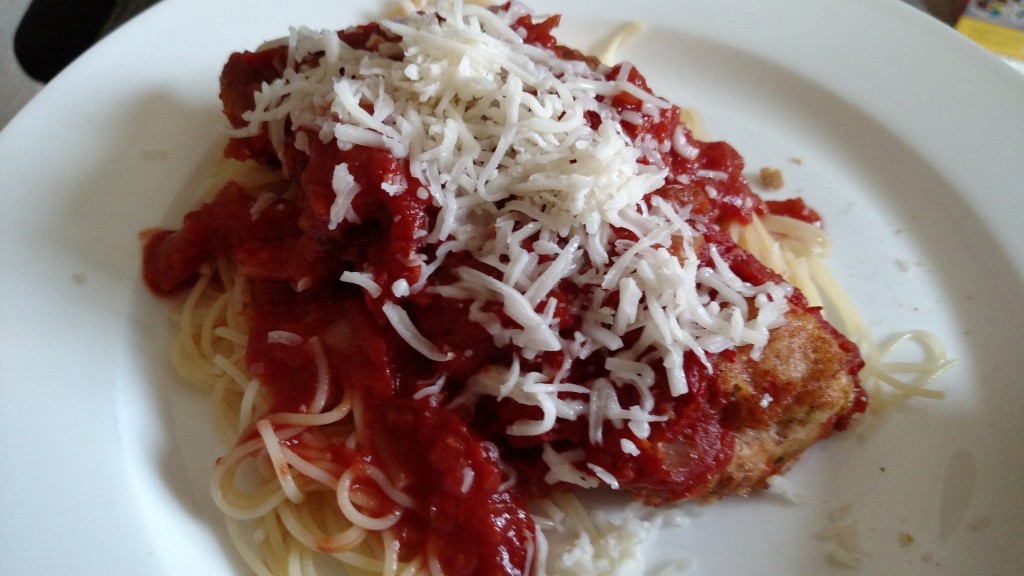 Chicken Parmesan
2015-09-14 17:57:59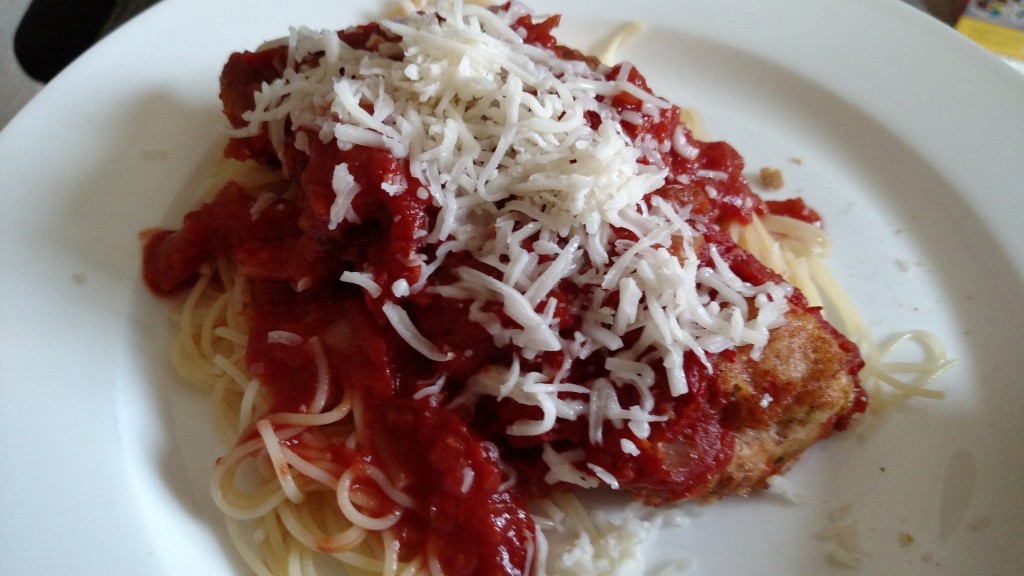 Ingredients
4 (or more) chicken breast fillets – thin sliced (either purchase this way or do it yourself)
Italian style bread crumbs (Plain works too!)
Olive Oil
Milk
1 Egg
1/4 cup flour for dredging
Marinara Sauce (recipe above)
Mozzarella Cheese (shredded)
Instructions
Create a dredging station with three dishes: One dish will hold your flour, in one disk whisk your egg and milk together, and the last dish put your breadcrumbs.
Take your chicken breasts and first dip them in the flour, then the egg mixture and last dredge them in breadcrumbs. Set them aside until you have all your chicken covered in bread crumbs.
Take a 9 x 13 baking dish, add an even layer of marinara sauce to the bottom of the pan. (Depending on the amount of chicken you are doing you made need more than one dish.)
Heat Olive Oil in a frying pan. When the pan is hot, working in batches, put the breadcrumb covered chicken in the pan, brown both sides. This goes pretty quick! Lay the browned chicken in the 9 x 13 baking dish. Add marinara sauce to cover the chicken.
Bake covered at 425 degrees until chicken is done. About 30 minutes.
Sprinkle with Mozzarella Cheese. Serve on a bed of thin spaghetti.
Note: You can layer the the cheese with the chicken prior to putting it in the oven.
Try It Tuesday https://tryittuesday.com/